The widespread adoption of virtual events has been accelerated by the COVID-19 pandemic, as many in-person events have been postponed or cancelled and companies and organizations have turned to online platforms as a way to continue holding meetings and conferences. According to a survey conducted by Eventbrite in 2020, 66% of event professionals reported hosting virtual events due to the pandemic.
It is likely that the use of virtual events will continue to increase in the future, as they offer a convenient and cost-effective way for people to connect and engage with each other and with content from anywhere in the world.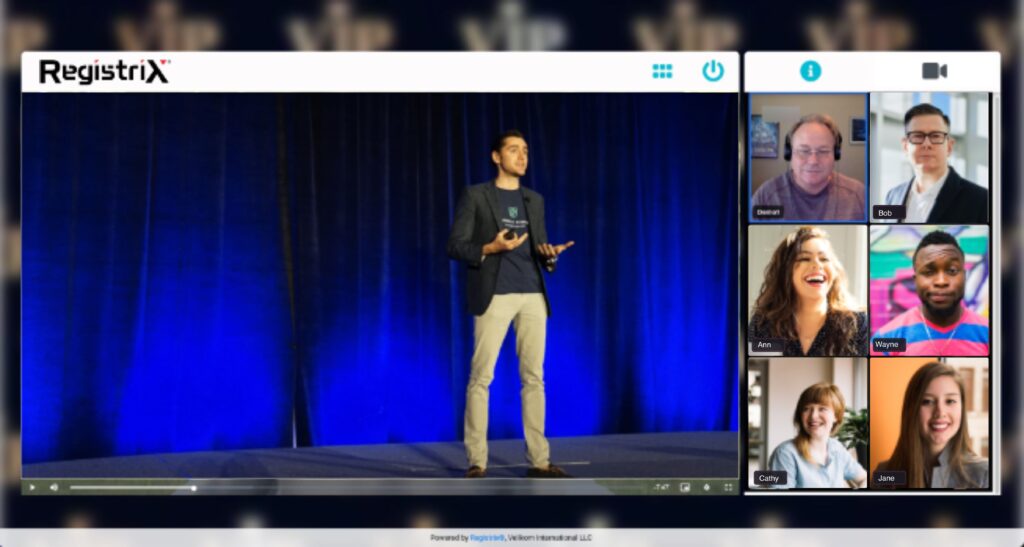 There are several types of interactivity that viewers may want in a virtual event software:
Live Q&A: This allows viewers to ask questions during the event and have them answered by the speaker in real-time.
Polling and surveys: These allow viewers to provide feedback and participate in the event by answering questions or taking surveys.
Chat and messaging: A chat or messaging feature allows viewers to communicate with each other and the event organizers in real-time.
Breakout/Huddle rooms: These allow viewers to participate in smaller, more intimate discussions or activities with a smaller group of people.
Virtual networking: Many virtual event software platforms offer networking features that allow attendees to connect with each other and exchange information, such as business cards or contact details.
On-demand content: Some virtual event software platforms offer the ability to replay sessions or access additional content after the event has ended.
Virtual exhibits: For trade shows or conferences, virtual exhibit halls allow attendees to browse and interact with booths or displays from participating companies.
Real time metrics: The event planner requirement to provide instant metrics about the ongoing stats of the event to the client.
Overall, the most successful virtual events are those that offer a variety of interactive elements and opportunities for attendees to engage with the content and each other. It is important to consider the goals and objectives of the event and the audience's needs and preferences when determining which types of interactivity to include.